Click the link below to read the letter that has been sent to the Interim Executive County Superintendent and the Essex County Legislators in regards to the Reopening of Schools. This letter was written by our President Anthony Rosamilia

in collaboration with all local presidents in Essex County.
Ask Governor Murphy and DOE Commissioner to waive SGO's  for the 2020-2021 school year petition.
Equity Alliance Information on NJEA & ECEA Committees
Click here for the NJEA & ECEA Committees that focus on Equity Alliance
The ECEA Directory and Calendar for the 2020-2021 has been added to the Members tab. Please log in with your NJEA credentials to access and download.
Congratulations to Irvington EA for winning the 2020 Essex County Bargaining Team Award of the Year! Kudos to the Irvington EA Negotiations Committee on a 5 year contract!
Congratulations to Marrianne Mroz of Irvington EA a first time ever Essex County winner of the California Casualty grant for Music & the Arts!
NJEA NEWS
NJEA is providing Wall Calendars for 2020-2021. You must login with your PIN number or email to place your order. Remember it's Free!
2020 NJEA Virtual Convention: You must register to attend. Register by Oct. 15 for a convention event box!
Because this year the convention is remote, registration for the convention is necessary for proof of attendance. Enrollment in workshops is necessary to receive credit for any workshops you attend. Register early! Anyone registered by Oct. 15 (as long as supplies last) will receive in the mail a convention event box that will enhance your convention experience. What remains true for the NJEA Convention, whether online or in person, is that it is a benefit of membership. There is no charge to attend the NJEA Convention.  Register here.  During the NJEA Convention, the hunt is on for savings. Stay tuned for details about our Member Benefits Scavenger Hunt!
I Love Member Benefits Contest!
Send a selfie of yourself with or using an NJEA/NEA Member Benefit to bbuonsante@njea.org. Include your name and what the member benefit product or service is and why you love it. We will post your photos on the NJEA Member Benefits Facebook page on Oct. 15 at 10AM. The photo with the most likes by 10am on Oct. 29th will win a $100 gift certificate to Buyer's Edge/Royal Furniture, our NJEA discount furniture buying service.  Must be an NJEA member to win.
The October NJEA Review Cover Story was written by Sundjata Sekou a 3rd grade math and science teacher at Mount Vernon Avenue Elementary School in Irvington.
"Why We Need More Black Men In the Classroom"
Here is the information on how to nominate a colleague for the Elizabeth Allen Women in Education Award.
Deadline: October 31, 2020
Here is the information on how to nominate a colleague who you believe is a champion for ethnic minority rights/issues for the Judith M. Owens Award.
Deadline: October 30, 2020
Ch. 78 and ESP Job Justice campaign gets
final victory
On Friday, Gov. Phil Murphy signed S-2303/A-4140, a pro-collective bargaining law that prevents subcontracting of ESP members' jobs during the life of negotiated collective bargaining agreements. It also requires notice and negotiation prior to any other subcontracting.
We are happy to announce that Essex County has three members that have been selected as NJEA Members of Color (MOC) Influencers for the 2020-2021 School Year!
Marpessa Bell
Sabina A. Ellis
Jamae Sippio
Let's Stay Connected: email essexmoc@gmail.com
The New Jersey Education Association Members of Color Initiative is celebrating their one year anniversary that embraces our diversity and celebrates our unity.
You can read all about it in the latest NJEA Review September 2020 Issue.
Congratulations to David Coster of Cedar Grove High School on being named  Teacher of the Year for Essex County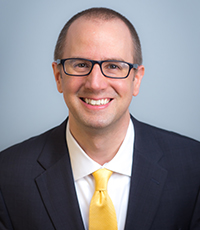 Subject: Mathematics & Engineering
Grade: 9th-12th
School/District: Cedar Grove High School, Cedar Grove School District
David Coster earned his first high school teaching position after graduating from Rowan University. Over the next twenty years, David served as a Supervisor of Math and Science, a vice principal and eventually a principal before returning to the classroom, a place he fell in love with so many years ago. Throughout his career, David pursued a variety of opportunities to provide additional support to his colleagues. These opportunities include presenting at Association of Mathematics Teachers of New Jersey (AMTNJ) conferences, serving as a state mentor for new teaching staff, contributing to the Essex County Curriculum and Instruction Roundtable, assisting on district Quality Single Accountability Continuum (QSAC) and DAC committees, serving on the Northern New Jersey Math Supervisors' Roundtable, contributing to the New Jersey High School Reform Consortium, and presenting countless in-district professional development workshops. David currently teaches Mathematics and engineering at Cedar Grove High School. In addition, David also serves as advisor to the 3-D Printing Club, the Robotics Club, and co-advisor for the Class of 2021. He is grateful for the opportunities afforded to him by this greatest of professions.
Here is an important message from our President
Like most Americans, I have been heartbroken and angry over the events of the last several days. On behalf of the twelve thousand members of the Essex County Education Association I would like to express solidarity with our black students and their families who I know are hurting right now.
The ECEA and its members work every day to fight for equity in funding, facilities, opportunities, and educational outcomes for our black students. It is not easy work as institutional racism and poverty are powerful opponents. Today, I reaffirm our commitment to advance the causes of racial and social justice in our classrooms, schools, and communities.
We look forward to the day when our communities and country live up to the promise of equality. Until then, know that we stand with the people who are hurting and with those who are working toward a more perfect union, whether they be leaders of government, law enforcement, faith, or education.
Anthony Rosamilia
President
Essex County Education Association
CLICK HERE FOR THE FULL NJEA Education Recovery Plan
What is the DivestNJ Campaign? The DivestNJ Campaign has been around for nearly two years. It is centered around the idea of the New Jersey State Investment Council (SIC) divesting our Pension System of fossil fuel investments. The SIC is the group of people who are in charge of making determinations about where the billions […]
The ECEA Office will be closed beginning on Monday, March 16th. Sandy will be checking emails and phone messages from home.
_______________________________________________________
Due to social distancing regulations in New Jersey, all NJEA in-person events are canceled until those regulations are lifted or changed. Future events that are not yet officially canceled are subject to likely cancelation.